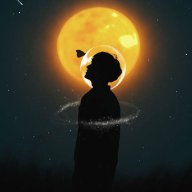 Thunder

Joined

12 Jul 2022
Messages

1,094
Reaction score

848
Points

113
x80 Xbox Accounts Fresh Hits
What is Xbox?
Xbox is a video gaming brand created and owned by Microsoft. The brand consists of five video game consoles, as well as applications (games). Experience the new generation of games and entertainment with Xbox. Explore consoles, new and old Xbox games, and accessories to start. Browse the entire Xbox Game Pass library and choose from a range of games to play on your console, PC, or compatible mobile device from the cloud.
Xbox Credentials:
You must reply before you can see the hidden data contained here.
Disclaimer: Get 'em while they're hot!
"YOU REPLY FOR YOURSELF BUT CLICKING ON LIKE WILL ENCOURAGE THE UPLOADER TO POST MORE"
"DON'T FORGET TO CLICK "LIKE AND SHOW SOME SUPPORT"
​