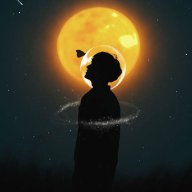 Thunder

Joined

12 Jul 2022
Messages

1,094
Reaction score

848
Points

113
x100 Valorant Premium Accounts Skin and Non-Skin
WE ARE VALORANT DEFY THE LIMITS
Blend your style and experience on a global, competitive stage. You have 13 rounds to attack and defend your side using sharp gunplay and tactical abilities. And, with one life per round, you'll need to think faster than your opponent if you want to survive. Take on foes across Competitive and Unranked modes as well as Deathmatch and Spike Rush.
YOUR AGENT'S CREATIVITY IS YOUR GREATEST WEAPON.
More than guns and bullets, you'll choose an Agent armed with adaptive, swift, and lethal abilities that create opportunities to let your gunplay shine. No two Agents play alike, just as no two highlight reels will look the same.
VALORANT ACCOUNTS:
You must reply before you can see the hidden data contained here.
Disclaimer: Get 'em while they're hot!
"YOU REPLY FOR YOURSELF BUT CLICKING ON LIKE WILL ENCOURAGE THE UPLOADER TO POST MORE"
"DON'T FORGET TO CLICK "LIKE AND SHOW SOME SUPPORT"
​