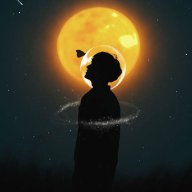 Thunder

Joined

12 Jul 2022
Messages

1,094
Reaction score

848
Points

113
x100 ChatGPT Plus Premium Accounts
What is ChatGPT?
ChatGPT Plus is a premium version of the popular AI Chatbot, ChatGPT. This is OpenAI's first subscription service for an AI-powered chatbot. There are not one but many different benefits that you get from ChatGPT Plus. ChatGPT Plus can now come up with responses in multiple languages. It can reply in Spanish, French, German, Chinese, and more.
ChatGPT Credentials:
You must reply before you can see the hidden data contained here.
Disclaimer: Get 'em while they're hot!
"YOU REPLY FOR YOURSELF BUT CLICKING ON LIKE WILL ENCOURAGE THE UPLOADER TO POST MORE"
"DON'T FORGET TO CLICK "LIKE AND SHOW SOME SUPPORT"
​