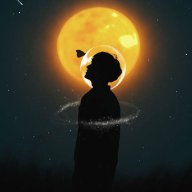 Thunder

Joined

12 Jul 2022
Messages

1,070
Reaction score

693
Points

113
x125 Spotify Accounts UHQ FRESH

​
Features Of Spotify Premium Account

​
Spotify is known for its premium features like Skips & Shuffle, offline listening, unlimited downloads, and many others that make it famous worldwide. Well, both free and premium features are listed below, which provides you with more information about this application.
​
Sometimes mobile networks fluctuate so much due to which listening experience gets worst and spoil the full mood.
So, in that case, the Offline listening feature of Spotify Premium helps you a lot with the help of which we can listen to our favorite songs without having any internet connection.​
Ad-Free Music Streaming

While listening to songs, advertisements are the worst thing that we have to face in the free subscription of Spotify. However, most of the ads are relevant but sometimes become annoying for us.

But don't worry, after getting a free Spotify premium account, you can enjoy the ad-free experience.





Spotify Credentials




You must reply before you can see the hidden data contained here.

Disclaimer: Get 'em while they're hot!

"YOU REPLY FOR YOURSELF BUT CLICKING ON LIKE WILL ENCOURAGE THE UPLOADER TO POST MORE"

"DON'T FORGET TO CLICK "LIKE AND SHOW SOME SUPPORT"

​

​