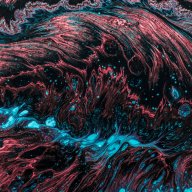 Joined

11 Feb 2022
Messages

70
Reaction score

5
Points

8
REP TO SHOW SOME LOVE

LIKE TO AVOID BEING A LEECHER AND GETTING REPORTED
What is this? / General Info



This is a release of an Undetected mouse input method for which no hardware or anything else is needed (like an arduino[...]). You'll find down below a link to download a reworked version of the LOLMenu and Va-LOL-rant as well as Bluefire's Colorbot (which are all colorbots to cheat in Valorant).






Additional info



IMPORTANT: The MouseInput.dll must be in the same folder as the cheat, otherwise the cheat will not start! And you need to start both as Administrator, otherwise it won't start!
LOLMenu is no longer a dll but an exe!
In both cheats there is also a SHIT triggerbot your choice to use it or not.
(With both Configs you have to enter other values than with Interception, because it is not Interception but something else!)
TUTORIAL
You must reply before you can see the hidden data contained here.


​
Virustotal link:




Pay Attention To Your Antivirus Which Could Block/Break The Cheats Because Of False Positives



PLEASE SCAN ALL YOUR FILES ON
* DISCLAMER *
- I do not own any of these content.
- I'm not responsable of anything that you are doing.
- I'm not responsable if you get banned.
​