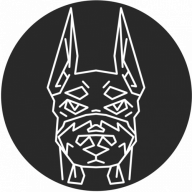 Newbie

Joined

20 Feb 2022
Messages

159
Reaction score

17
Points

18
NEWSPS1 - New Version out ( 3.2.9 ) and other news!
Please run a scraping session to confirm that you're on 3.2.9, if you're still on 2.0.4 please fully exit out of PS1 and restart it.
We've decided to raise the price of PS1 Lifetime License by $1 as this update packs such a massive punch.
( If you've already purchased the Lifetime License this does not affect you. )
The $0.99 1 month trial remains at the same price for now, however it's most likely going to increase as time goes on.
We're so proud to see the amount of interest that PS1 has generated and it has truly motivated us to spend days upon days to keep developing it and keeping the sources stable.
And as of recently we've done tons of research into the competition and we're confident enough to say that we currently got the most powerful proxy scraper on the market.
And guess what, the greatness doesn't stop there!
PS1 remains as the cheapest decent proxy scraper out there. We have no plans on price-hiking it to the competitions as we believe in fantastic products being affordable to everyone.
As a final note we've included some notes on what the update brings to the table.
Update v3.2.9 change notes:
Fixed the new line issues that would occur frequently in the scraped results.
Added a staggering +17 sources to the pool!
Various bug fixes.
Switched out some poor sources for more stable ones.

---
We're always here if you need us!
Email:

[email protected]


Discord: ApelSolutions#6075
Website: ApelSolutions.com
---
​