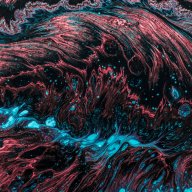 Newbie

Joined

11 Feb 2022
Messages

70
Reaction score

11
Points

8
REP TO SHOW SOME LOVE
LIKE TO AVOID BEING A LEECHER AND GETTING REPORTED






SETUP GUIDE



1. Download the file with the link down below.

2. Extract files from the RAR file your downloaded.

3. Execute the AutoHotKey Setup and follow the instructions.

4. Run the .ahk file as admin.

And you're good to go !




How To Use




Page UP on your keyboard will pull down. The more you press it, the stronger it gets. I'd recommend keeping it under 5 for pretty much every gun, 2-1 usually are all you need.

Page DOWN will pull up. The more you press, the harder it pulls up. Dunno why you'd ever need it, but atleast you have it.

DELETE will pull to the right, gradually as the others do.

END will pull to the left, gradually.

NUMPAD 2 will toggle the script on and off.

NUMPAD 1 saves your settings with a specific name that you choose.

NUMPAD 0 allows you to type in that name to use those settings. It's pretty useful.



NOTE: you HAVE to run this script as admin for it to not kick you to desktop.





You must reply before you can see the hidden data contained here.





Virustotal link:




Pay Attention To Your Antivirus Which Could Block/Break The Software Or The Script Because Of False Positives




PLEASE SCAN ALL YOUR FILES ON

* DISCLAMER *
- I do not own any of these content.
- I'm not responsable of anything that you are doing.
- I'm not responsable if you get banned.
​