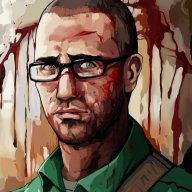 Joined

14 May 2021
Messages

3
Reaction score

1
Points

3
hello friends,
Today i have one bot that little strange for me because everyone knows about bots are malware that infects computer.Malicious bots have the "worm-like ability to self-propagate," and can also:Gather passwords,Log keystrokes,Obtain financial information,Relay spam,Capture and analyze packets,Launch DoS attacks,Open back doors on the infected computer,Exploit back doors opened by viruses and worms but when we just testing it so it not harm our pc means its not a harming bot but its little stealer bot as i can say that because when we run it on computer so it steals 10 amazon account and now people thinking in this forums what this bot do for you so it's an automated software designed to autocomplete the checkout process and make multiple purchases using sneaker proxies and many shopping features that shoppers knows and its one of most favourite bot for me and dont be scared by using this bot it does not harm your windows or it cannot edit any files or delete any files and its user friendly interface so i hope you like it and love this bot.its features-------------------
(+) Multi-Monitor feature with Discord integration: You can use any monitor from any cookgroup in NSB!
(+) Custom Shopify: You can use the NSB bot on any Shopify site you want!
(+) Bulk Supported Sites 100+ Shopify, Footsites, Supreme, & Demandware.
(+) Multiple Captcha feature
(+) Smart login: feature to intelligently counter Shopify sites that require log in!
(+) Edit tasks on the fly: Awesome task management with multi-task selection & mass edit!
(+) Easy installation: Easy-to-use installer with auto-updates
(+)High-Speed: High-end technology ensures a super fast checkout
(+) Dark theme: Simple and user-friendly interface with a beautiful dark neon theme
(+) Shopify Queue Bypass: Automatically bypass checkout queue on Shopify
(+) One click captcha: Fast captcha solver
(+) MultiPlatform: Works on both MAC and Windows
(+) In-bot monitor: The first bot to ever introduce the in-bot monitor & the idea of hooking tasks to a monitor based on keywords.
(+) Shopify Anti-Bot Bypass: Checkout on Shopify sites even when bot protection is activated with our amazing Cyborg3.0 method with checkpoint & preload support!
(+) Sensor Cookie Generator: Generate cookies for Akamai protected sites with speed & easy with our most efficient sensor cookie generator available in the market!
Platforms:
Windows, Mac
CREDITS-- CYBER B0YZ
DOWNLOAD LINK---
You must reply before you can see the hidden data contained here.
Last edited by a moderator: