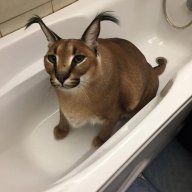 Newbie

Joined

28 Jun 2022
Messages

145
Reaction score

1
Points

18
FLOPPCHEATS
OFFERS PREMIUM CHEATS & HACKS FOR VARIOUS GAMES
We:
update our software frequently

offer premium and reputable software

release new software each several months

offer great support, we respond very quickly

provide cheats with guides on how to use them

deliver almost instantly
PRICING:
20€:
Dead by Daylight (DBD) - ESP, Unlock Customization Items
LOL - SkinChanger, Auto Spell, Insta Lock and More
50€:
Apex Legends - ESP, Aimbot
Battlefield 2042 - Aimbot, ESP, TriggerBot
BF1 - ESP, Aimbot, Radar
BloodHunt - Aimbot, ESP Box, ESP Line, ESP Distance, ESP Skeleton, ESP Health
FallGuys Menu - FlyGuy, NoStun, HoopWarp, AutoPlay + bypass
Dota 2 - Free DotaPlus, Skills ESP, Camera Distance
Fortnite - Box ESP, RapidFire, FOV Changer
New World - ESP, SpeedHack, Aimbot
PUBG - RageBot, Aimbot, ESP
Valorant - Aimbot, ESP, RadarHack
100€:
Warzone - Wallhack, ESP, NoRecoil, Aimbot
Destiny 2 - Aimbot
Rainbow Six Siege - Aimbot, Esp, Chams, Unlock All, Spoofer
Rust - Aimbot, ESP, FakeAdmin, Configs
If you want to see screenshots or videos of picked software, contact us and we will provide them.
If you have any questions, contact us. We happily respond!
CONTACT :
Discord: bigfloppa#9999
Telegram: @s0bvi
Email:

[email protected]
ACCEPTED PAYMENT METHODS:
Crypto
Paypal (15%+, upon agreement)
​