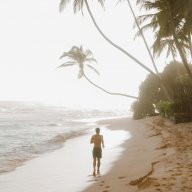 Newbie

Joined

22 Nov 2021
Messages

30
Reaction score

2
Points

8
This method works all over the world, no need to invest and it's legal !
If you like this kind of sharing, don't forget to like and left click on my profile, to see my other tutorials in threads !
No need to download
​
Hello everyone
Today I'm sharing with you a very famous website in the world of cryptocurrencies that offers recently the possibility to win NFT for free just for logging in every day !
You will also be able to earn the site's currency by completing daily tasks or not, such as joining an airdrop (daily task of the site).
I also offer you through my link 20 diamonds to spend as you wish !
What you need :
⦁ A computer or/and a smartphone.
⦁ A browser
⦁ An internet connection
⦁ A Cryptocurrency wallet account that accepts NFT ( I'm passing one).
⦁ An E-mail
Method :
You must reply before you can see the hidden data contained here.