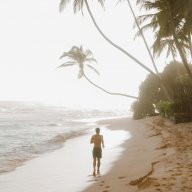 Newbie

Joined

22 Nov 2021
Messages

30
Reaction score

2
Points

8
This method works all over the world, no need to invest and it's legal !
If you like this kind of sharing, don't forget to like and left click on my profile, to see my other tutorials in threads !​
Hi all
Today I'm sharing complete and fully detailed tips on how to make the most money just with your ID !
+ Proof of earnings
+ Maximize your earnings with my tip for passive earnings !
Just follow all the steps and tips as I suggest to have a better income! Lots of sites will be used for top performance!
In maximum winnings it's no less than 3250$ that are up for grabs!!! ( Good luck with these lotteries offered !
)

Don't hesitate to take the picture of your ID card facing the sun in the middle of the day to be sure to be verified !


Withdrawal methods :
Paypal, BTC, ETH, LTC, DOGE
Bank
What you need :
⦁ A computer or a smartphone
⦁ A browser
⦁ An internet connection
⦁ An ID card !
Method :
You must reply before you can see the hidden data contained here.
Don't hesitate to ask me your questions in comments and feel free to tell me in comments or with a blue thumb if you liked this share !